The practice of Clément Brazille is characterized by innovation through technical expertise, knowledge of materials, instinct and a passion for experimentation.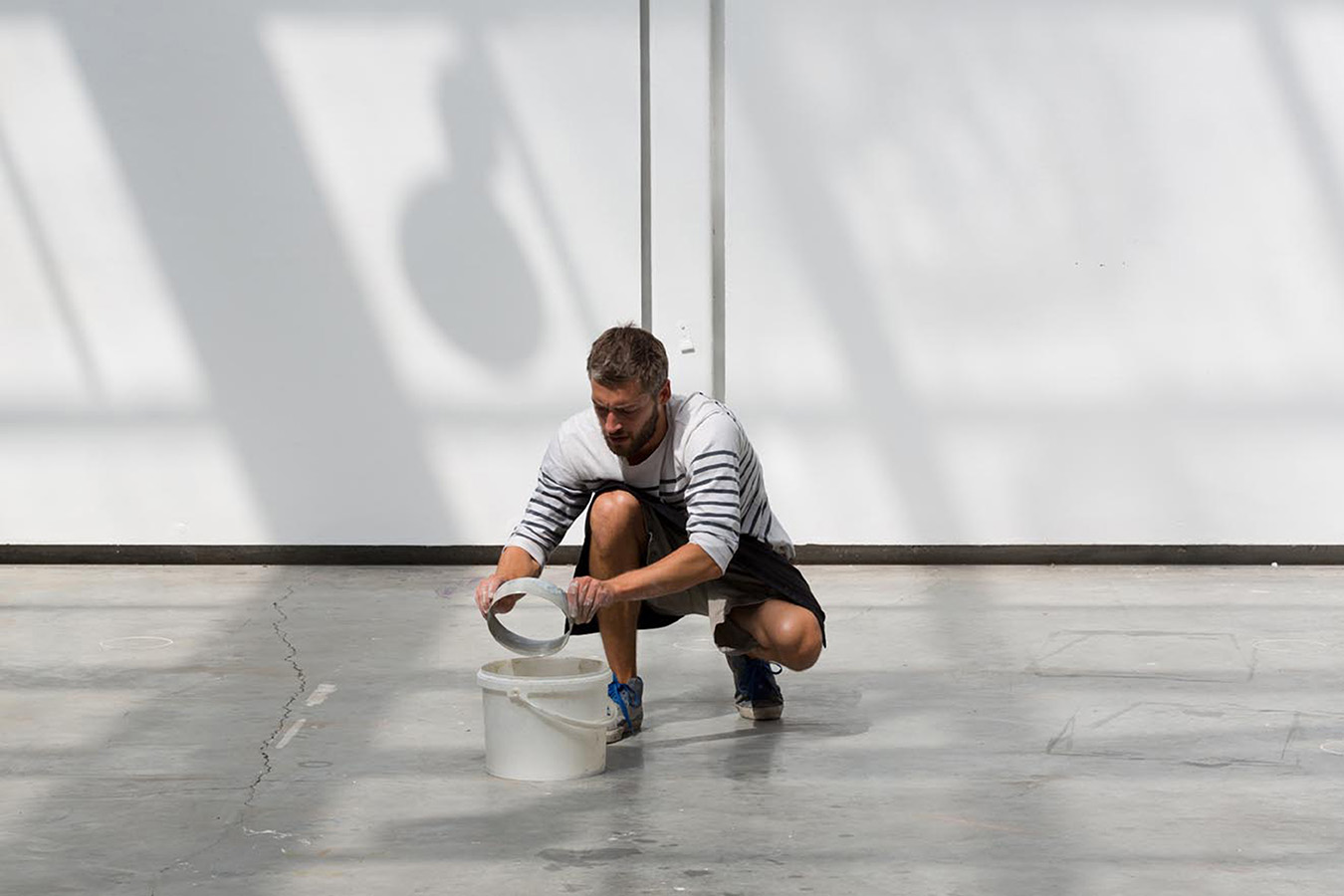 Photograhy Tadzio © Fondation d'entreprise Hermès
Clément Brazille is a French creator and designer based in Geneva. His work aims to explore the potential and limits of materials. He is especially focused on the methods of manufacture and the shaping of objects. Frequently, he is the craftsman of his own pieces and realizes an important part of his own production himself.
After having completed studies in Mechanical and Industrial Product Design, he graduated from Lissa Paris & Rennes in Environmental and Product Design. As a self-starter, he imagined and created his own collection. In 2013, he integrated the postgraduate of "CERCCO» from Geneva's «Haute Ecole d'Art et de Design» (HEAD-Geneva) and then, amongst other, worked with « Fondation d'entreprise Hermès ». During this period, he also won several "call of projects", grants and artistic residencies in Europe.
Today, he keeps on collaborating with several cultural and industrial actors whose ambition is the development of high technology innovations or exceptional know-hows. If his production is especially focused on the craft of furniture coming from searches in different domains, Clement Brazille designs also public and private indoor spaces with strong personality. He advices and follows new innovative companie with an ethical and sustainable approach.
Residencies – Awards – Exhibitions
2019
Collectible fair (Belgium)
Top 100 french designer, FD100 VIA
PAD Paris X Pierre Bonnefille (France)
Bozar (Belgium)
2018
Maison & Objet fair (France)
Art-Elysée, FIAC (France)
2017
Peter Kammermann, PCC (Switzerland)
Fondation Bruckner (Switzerland)
Design fair London (UK)
Biennale Internationale Saint-Etienne (France)
Le Dirigeable (France)

2016
1er Prix Design Exchange Irlande France (Irland)
Rossana Orlandi, Salone di Milano (Italy)
Design days, Nov Gallery (Switzerland)
Brazille & Munoz, AAD (Switzerland)
Biennale Emergence (France)
Fondation Bruckner residency (Switzerland)

2015
Carouge museum exhibition (Switzerland)
Award Limoges Porcelain Coffee Cup (France)
Biennale Internationale Design Saint-Etienne
Fondation d'entreprise Hermès, Master-class
Solo show, Temps des cerises au Fort d'Issy
Fondation Glénat exhibition (France)

2014
Salone di Milano – HEAD exhibition (Italy)
Paris Design Week 2014 (France)
2013
Museum's acquisition, Jules Noël (France)
Award, Rado Star Prize (France)
Paris Design Week 2013 (France)
Reinold Gallery Exhibition (France)

2012
Award Designer's Days (France)
Marché Paul Bert – Saint Ouen exhibition (France)
Award auction young designer (France)
Award Galerie du Louvres (France)
Chemin des Arts Librairy exhibition (France)
2011
Award « VIA des écoles de design » (France)
Award B-Bath-Agape contest (France)
« Salon du Vintage » exhibition (France)